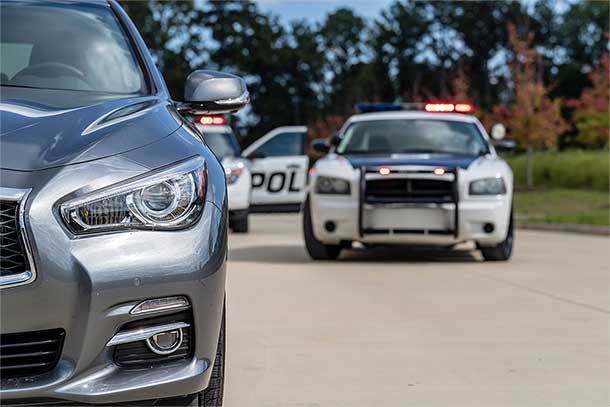 Why it is important to hire an attorney if you are arrested for DUI in Tucson
Being arrested for driving under the influence (DUI) in Tucson, Arizona is a very serious offense and one that carries fines, possible license suspension, and mandatory attendance at a State or Department of Motor Vehicle approved alcohol program and jail time, even for a first offense.
A DUI conviction will stay on the driver's record for 7 years. The result will be higher insurance premiums and possible vehicle insurance cancellation. If the driver has previous DUI convictions, the penalties will be harsher.
Hiring a qualified attorney who is well versed in the laws regarding DUI will help minimize any penalties and make sure the letter of the law is carried out in the proper fashion. One step missed by the arresting officer or the District Attorney's office at the time of arrest can in the case being dropped and a check mark in the accused's win column.
The best attorney to have on your side when arrested for DUI is the one who will question everything the arresting officer did from the time they pulled you over until delivery at the police station. The attorney will question everything the officer observed regarding the suspicion of drunk driving, stopping the vehicle, administering field sobriety tests, including a breathalyzer test and the officer's ability to use the equipment properly.
The attorney will question the calibration techniques and if the instrument was calibrated within the manufacturer's time frame.
In addition to being well versed in the latest laws and punishment mandated by the State of Arizona, the attorney should also be familiar with the policies of the court as well as the presiding judge and the District Attorney prosecuting the case. For those reasons alone, it is wise never to represent yourself in court in the case of DUI.
In addition to a day in court, the accused will also be required to appear before the Department of Motor Vehicles for a license suspension or revocation hearing.
The attorney will argue for specific driving privileges that will allow you the right to drive to and from work and medical appointments. An attorney may also argue the suspension or revocation be lifted or suspended based on certain criteria such as attending and completing an alcohol awareness program or some type of appropriate counseling.
If you are in need of an expert in the field of DUI, call the Law Office of Jacob Amaru.
We are located in downtown Tucson, Arizona and we serve Tucson, Casa Grande, Vail, Gren Valley, Sierra Vista, Oro Valley, Nogales and Bisbee. We can be contacted at (520)-465-6968 or by email at amarulaw@gmail.com, or using the form below.
Would you like to discuss your case with Jacob but without committing yourself to hiring him?
This form will enable us to make a first contact. Your personal information remains confidential.