Criminal Law: Expungement
When you have a criminal record, even when convicted of only a minor offense,
it can cause a great deal of hardship in your life. A mistake made in your past
should not mean that you have to suffer for it the rest of your life.
Your criminal record could be expunged
A criminal record, even when the conviction is only for a minor offense, can cause a great deal of hardship in your life.
There will come many times when you will be legally obligated to inform people of your criminal record; this can ruin your chances of getting a job, a loan, an apartment, or even getting accepted into college or an educational program.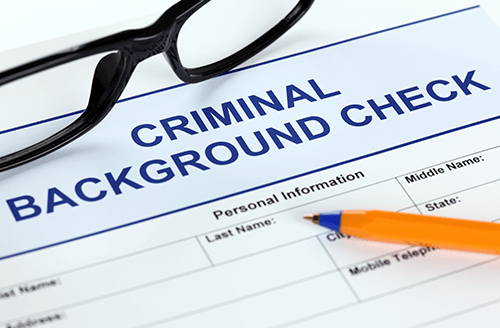 Life-wrecking criminal records can often be expunged
As a criminal defense attorney, I know that anyone
can make mistakes. I have observed that in a majority of cases, people are truly sorry for the mistakes they made.
I work to have your records cleared, affording you the liberty to finally move on with your life, and giving you back the same opportunities as the rest of the world.
A mistake made in your past should not mean you should suffer for it the rest of your life. I will review your criminal history and determine whether or not you are eligible for an expungement of your record. If you do qualify, I will immediately file the necessary paperwork to begin the process. In the courtroom, I will present a solid and well-prepared argument to convince the judge to permanently remove your charges or arrest history from your record.
Arrest Sealing
A wrongful arrest is when an arresting officer holds a person against his or her will and takes them into custody without legal justification. An arrest record, even when the charges were ultimately dropped can track you and keep you from getting jobs and can cause enormous embarrassment.
Arizona has a specific statute which allows individuals to have their arrest record sealed (13-4051. Entry on records; stipulation; court order)
A. Any person who is wrongfully arrested, indicted or otherwise charged for any crime may petition the superior court for entry on all court records, police records and any other records of any other agency relating to such arrest or indictment a notation that the person has been cleared.
B. After a hearing on the petition, if the judge believes that justice will be served by such entry, the judge shall issue the order requiring the entry that the person has been cleared on such records, with accompanying justification therefor, and shall cause a copy of such order to be delivered to all law enforcement agencies and courts. The order shall further require that all law enforcement agencies and courts shall not release copies of or provide access to such records to any person except on order of the court.
Set Aside Judgment
In this economy, competition for good jobs, housing and school is tougher than ever. If you have been convicted of a crime I can improve your ability to pass a background check.
Having me handle your case means that for a small flat fee you will have the security and confidence in knowing that you will have a licensed attorney working to make sure your record is cleared to the fullest extent possible as fast as possible.
For a small additional amount I can also move to restore your gun rights.
Arizona law (ARS 13-907) offers setting aside judgment designed to help deserving people get a felony or misdemeanor conviction off of their record. Once your judgment is set aside, you can answer with confidence to an inquiry relating to an application for employment, that you have not been convicted of a crime. Eligibility for setting aside judgment in Arizona requires that you have fulfilled the conditions of your probation or sentence and been discharged by the court.
Additionally, if you have been convicted of two or more felonies and sentenced to prison, you must wait two full years before applying for the judgment to be set aside, to restore your civil rights, and restore your gun rights.
Additionally, you may not set aside your judgment if you were convicted of any of the following offenses:
• A crime involving the infliction of serious physical injury.
• A crime involving the use or exhibition of a deadly weapon or dangerous instrument.
• A crime where you are required to register as a sex offender.
• A crime where there was a finding of sexual motivation.
• A crime where the victim was a minor under fifteen years of age.
• A violation pursuant to 28-3473, which is driving on a suspended or canceled license
• A violation of any local ordinance relating to stopping, standing, or operation of a vehicle
Most violations of Arizona's traffic and vehicle regulations. DUI's and reckless driving CAN, however, be set aside.
Would you like to discuss your case with Jacob but without committing yourself to hiring him?
This form will enable us to make a first contact. Your personal information remains confidential.