Criminal Law: Violent Crimes
Violent crimes are harshly dealt with under Arizona law and can result in long prison sentences, depending upon the severity of the crime. Even life sentences or the death penalty are possible.
Are you under violent crime charges?
The charge of aggravated assault become more serious as it also involves the intention to inflict serious bodily harm on another.
Violent crimes can involve domestic disputes, vehicular manslaughter, rape, kidnapping and even gang related or hate crimes.
Such criminal charges are never simple as many factors can determine the severity of the outcome. In all cases the services of a Tucson criminal defense attorney should be obtained as rapidly as possible.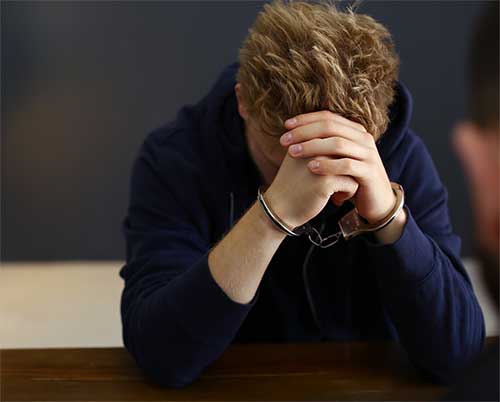 Getting your rights restored is like a new lease on life
Defending you vigorously
I have spent years defending clients that are up against violent crime harges such as murder or manslaughter.
The simple fact of a violent act does not make it a violent crime. The law requires other elements to be present and proved for this to be the case. Even when the fact of a violent crime, whether kidnapping or homicide, has been established there are many factors involved in determining the crime's severity and subsequent level of punishment.
An act of physical violence and bodily damage can carry the highest level penalty within the law and your defense must be undertaken by a lawyer that understands criminal defense to the fullest extent. Every case has possibilities for a defense, and with an analysis of your case, I will advise you how we will proceed, what strategy will be employed on your behalf, and what to expect when charged with any violent crime.
I will be there throughout the process, and your case will be give the priority it deserves.
Types of violent crimes under Arizona law
I have successfully represented people charged with various violent crimes.
Violent crimes can be charged as misdemeanors or felonies, and may include:
• Aggravated assault
• Negligent homicide
• Manslaughter
• First degree murder
• Second degree murder
• Domestic violence
• Kidnapping
• Robbery
• Sexual assault
• False imprisonment
• Misconduct involving weapons
• Child abuse
• Endangerment
• Resisting arrest

Penalties for violent crimes
Penalties for violent crimes can range anywhere between mandatory life sentences for serious repetitive crimes, to a term of years in the Arizona Department of Corrections, to jail, and intensive probation.
The sentence for a violent crime may also be affected by any aggravating or mitigating factors, such as:
• Serious physical injury
• The use of a deadly weapon
• The value of property damage
• The use of an accomplice
• The age of the defendant
• Capacity to appreciate wrongfulness of conduct
• Any unusual or substantial duress
• Minor participation in offense

If you or your loved one has been charged with or think that you may be charged with a violent crime in Arizona, contact my office immediately for a free, honest consultation to discuss your legal options.
As an experienced attorney in matters of violent crimes , I can assist you in achieving the best results in your case.
Would you like to discuss your case with Jacob but without committing yourself to hiring him?
This form will enable us to make a first contact. Your personal information remains confidential.