As a trial lawyer, I have a long experience in defending felonies, misdemeanors
and DUI cases in Tucson and Southern Arizona. When you face the criminal justice system,
you need the most savvy and experienced criminal defense attorney you can have.
Your criminal defense lawyer must be battle-proven
As an experienced Arizona and Tucson criminal defense and DUI lawyer, I have successfully handled hundreds of felonies and misdemeanors throughout Arizona, including: domestic violence, drug crimes, DUI/DWI, federal, property crimes, and violent crimes.
I can also assist you or your family with Arizona record expungement, reducing felony convictions to misdemeanors, setting aside criminal convictions, restoration of civil rights, restoration of right to possess a firearm, early probation terminations, and the sealing and destruction of certain adult and juvenile records.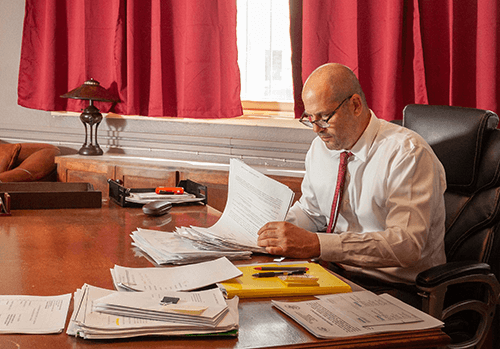 Jacob Amaru, criminal defense lawyer in Tucson
A personal and aggressive representation
As a solo criminal attorney in Tucson, I personally and aggressively represent each of my clients through all the stages of a criminal case, whether charges have actually been filed or not.
Sometimes, I may become involved in a matter even before the police ever file charges. Often, early investigation and negotiations with the prosecutor's office can result in the prosecutor declining prosecution, or agreeing to reduced charges or favorable conditions of release such as release on recognizance.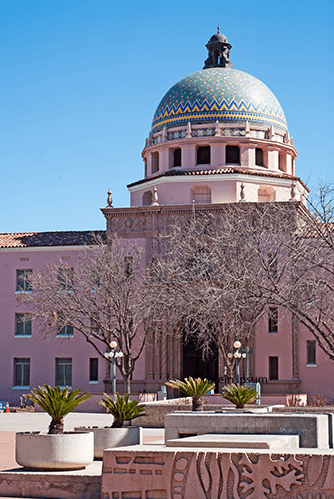 The Pima County Court House
Important: local and State experience
As an long-time Tucson criminal defense lawyer, I have knowledge of local court practices and procedures, as well as experience in many other jurisdictions in Southern Arizona, such as Cochise County, Marana, Oro Valley, Tucson, Nogales, Pima County, Pinal County, Santa Cruz County.
This is important because of the way different prosecuting agencies and courts handle criminal cases and your attorney should be familiar with the local practices of the areas he works in.
For example, a 2nd or 3rd DUI offense may carry a significantly different penalty in Tucson City Court, versus Pima County Justice Court.
Your defense must adapt to the circumstances.
Call my office for a free and honest case evaluation
If you or your loved one is charged with a crime, or you believe that criminal charges may be forthcoming, I will provide you with a free and honest evaluation of your specific case and circumstances.
During your free legal consultation, I will provide you with real, honest information and answers to your questions, such as:
• Can my case be dismissed?
• Do I have a viable defense?
• Will I go to jail if convicted?
• Are there any alternatives to jail?
• How is a conviction going to impact my job?
• Will I lose my driver's license?
• Will my probation be monitored?
• How will my right to vote, or my right to possess a firearm be affected?
Would you like to discuss your case with Jacob but without committing yourself to hiring him?
This form will enable us to make a first contact. Your personal information remains confidential.