Our law firm accepts most major credit cards, checks and cash. If requested I will work with you on a payment plan to make sure that high quality representation can be affordable.
For criminal cases I use a flat fee structure.
FLAT RATE ARRANGEMENT: A flat fee covers all your communications, all drafting of pleadings, interviews, transcripts, negotiating a plea, evidentiary hearings and sentencing.
It also includes all the costs for members of my office who are working on your case including my investigator. It does not include hiring experts.
For more complex cases, I sometimes bifurcate and use a second flat rate to cover the cost for trial. Essentially, you pay less if I am able to negotiate a settlement.
Please feel free to discuss the fee structure that best suits your needs.
For family law cases, I use a combination of hourly fee structures, flat fee structures, and hybrid fee structures to find the fee arrangement that best fits your circum- stances and the demands of your case.
HOURLY FEE ARRANGEMENT: A client's money is placed in a trust account, and I bill from that account monthly.
HYBRID FEE ARRANGEMENT: A hybrid fee is a combination of a minimum fee followed by either a hourly or flat fee if that initial time is exhausted.
In most circumstances, I have found that by using hybrid fee arrangements, my clients save significant money.
Please feel free to discuss the fee structure that best suits your needs.
How To Keep Legal Fees Low
Regardless of which fee structure is used and regardless of which family law attorney you hire, there are several things that you can do to lower your "total legal fee."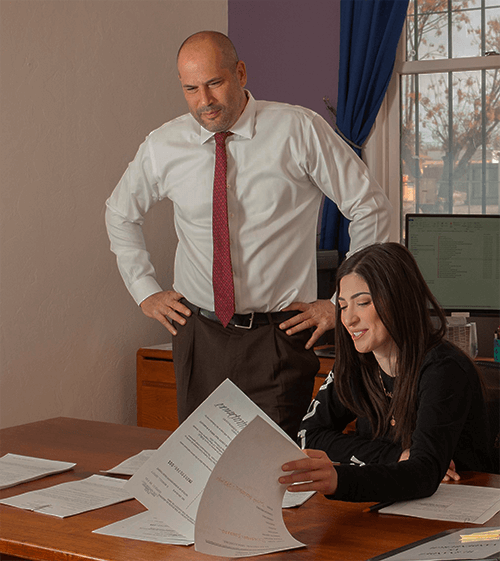 Keep your legal fees low: follow follow our advice
Fill out all paperwork for your attorney completely and accurately
If you fail to provide your attorney complete paperwork, then you require the attorney to spend time finding out essential information that you could have provided yourself.
Bring in ALL of the documents that your attorney requests from you
When your lawyer requests documents, it's usually because you're under an obligation to give them to the other side, or they're necessary to establish your legal right to something you need.
Organize the documents as completely as possible
Use tables of contents, summaries, and charts to further organize the information contained in the documents.
Organizing and analyzing documents in a family law or divorce case is one of the most time consuming pieces of the representation. Saving my time with documents saves you money.
Only communicate with your attorney over the most important issues
Let go of some of the more mundane issues. Keep your communications to the important stuff!
Like most family law attorneys, I have observed that e-mails are a much more efficient way to communicate with you about simple issues. E-mail usually provides a concise and constructive answer that can also be referred back to by yourself again and again.
The cost of your communications with our law firm is simple math: At $250 per hour, two 18-minute phone calls a week over a 20-week case will cost you a total of $3,000 for the phone calls alone. One 6-minute e-mail exchange a week over that same 20-week case will only cost $500 — You save $2,500!
Minimize your legal expenses at the beginning of the divorce
This way you will have money available to pay for the preparation of your trial or other contested hearing if disputes develop as the case goes on. The preparation and presentation of your case should not be an area that is short-changed just because you have spent all of your money earlier in the case on phone calls and letters.
Avoid unnecessary conflict and pick your battles
Sadly there are many attorneys who will encourage their client to fight. For example, if your child's bicycle costs 150 dollars it doesn't make sense to spend two hours arguing over it. (I have had this happen).
Review your monthly statement
Depending on fee structure, you will receive a monthly bill or accounting of your fees. Review it carefully and discuss any questions with our law firm immediately.
Don't be afraid to question legal fees, including revising and updating any estimates for future work.
Would you like to discuss your case with Jacob but without committing yourself to hiring him?
This form will enable us to make a first contact. Your personal information remains confidential.
From Cushing St:
head south on Main Ave.
We are on your right.


From 22nd St:
head north on 10th Ave,
it will turn into Main Ave.
We are on your right.

530 S. Main Ave.
Suite B
Tucson, AZ 85701


520-465-6968

amarulaw@gmail.com